Mills & Sommer Rustic Range
The Rustic Range comprises of a gorgeous set of 30 ml. bottles.
Having a gentle apple fragrance, clear packaging and chrome caps, the combination gives a modern edge to a rustic theme-up to date, but with a feel of tradition and maturity.
The range is completed with a selection of complimentary accesories beautifully packaged in corrugated and recycled card and secured with a dried grass tie, giving the feel of sumptous quality combined with an environmental conscience..
Made in the UK
30 ml. Shampoo
30 ml. Conditioner
30 ml. Shower Gel
30 ml. Body Lotion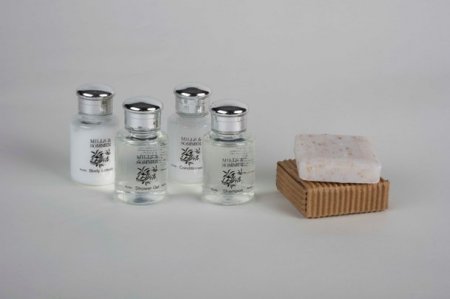 Model
Minimum Order
Material